A
mini car freezer
is a compact and portable refrigerator that is designed to be used in a car or other vehicle. It is typically powered by a 12V DC power source, such as a car battery, and is designed to keep food and drinks cool or frozen while on the road.
Mini car freezers are available in various sizes, with capacities ranging from a few liters to around 40 liters. They are typically made of durable and lightweight materials, such as plastic or aluminum, and feature insulation to help keep the contents cool.
One of the main benefits of a mini car freezer is that it allows for convenient and easy storage of food and drinks while on the go. This can be especially useful for road trips, camping, or other outdoor activities where access to a traditional refrigerator may be limited. Mini car freezers can also be used to keep medication or other temperature-sensitive items cool or frozen while traveling.
Mini car freezers typically feature temperature controls that allow the user to adjust the temperature to their desired level. Some models also come with features such as a digital display, interior lighting, and adjustable shelves for added convenience and functionality.
When selecting a mini car freezer, it is important to consider factors such as size and capacity, power consumption, and temperature range. It is also important to ensure that the freezer is compatible with the power source of the vehicle and that it can be easily installed and secured while in use.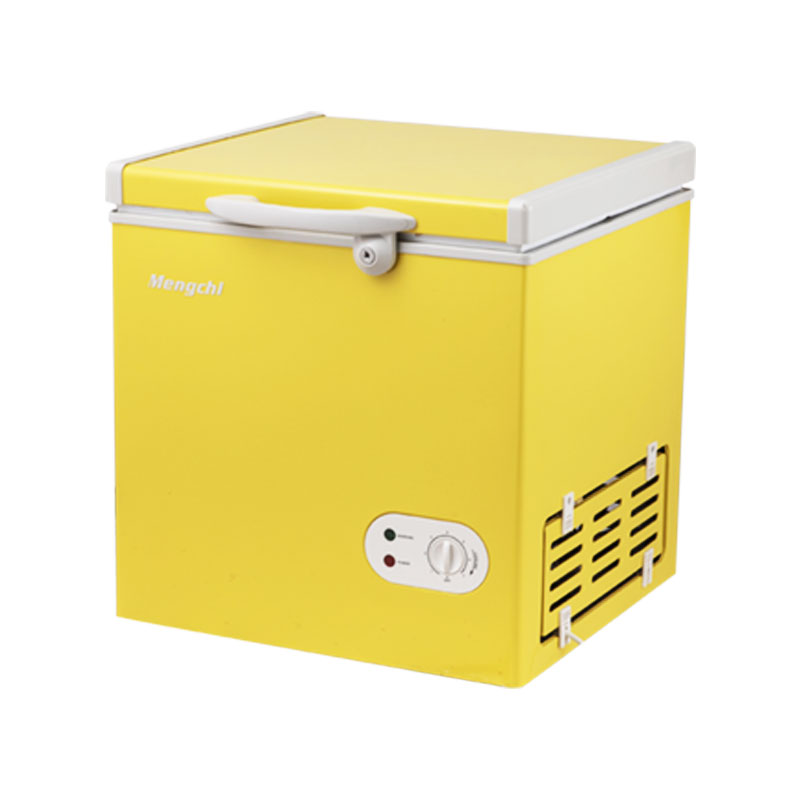 BD-60DC Fridge Freezer 220V Vehicle Refrigerator
Specification:
| | | | |
| --- | --- | --- | --- |
| Model | BD-60DC | Model | BD-60DC |
| Capadcity | 60L | Unit Size | 525*567*597mm |
| Power Supply | DC12V/24V | Packing Size | 560*570*640mm |
| Power Input | 45W | N.w/G.w | 21/23kgS |
| PowerConsumption | 0.49kW.h/24h | Qty/40HQ | 336pcs |