A
touch screen water dispenser
combines modern technology with the convenience of accessing clean and refreshing water. With their intuitive touch screen controls, these dispensers offer a seamless user experience, making it easy to dispense water at the desired temperature and volume. Additionally, their hygienic design and advanced filtration systems ensure the delivery of clean and safe drinking water in various settings, promoting a healthy and sustainable hydration solution.
Intuitive Touch Screen Controls:
A touch screen water dispenser features a user-friendly interface that allows users to select their preferred water temperature and dispense the desired amount of water with a simple touch. The intuitive touch screen controls provide a convenient and interactive experience, eliminating the need for complex buttons or knobs. Users can effortlessly navigate through menu options, adjust temperature settings, and choose between hot, cold, or ambient water.
Hygienic and Safe Water Dispensing:
Hygiene is a key consideration when it comes to water dispensing. Touch screen water dispensers are designed with hygienic features to ensure the safety of the dispensed water. Some models incorporate touchless sensors that activate the water flow without the need for direct contact, reducing the risk of cross-contamination. Additionally, these dispensers often include anti-bacterial materials and coatings to prevent the growth of harmful bacteria and maintain water purity.
Advanced filtration systems are commonly integrated into touch screen water dispensers to remove impurities, chemicals, and odors from the water. These filtration systems may include activated carbon filters, sediment filters, or UV sterilization technology, depending on the specific model.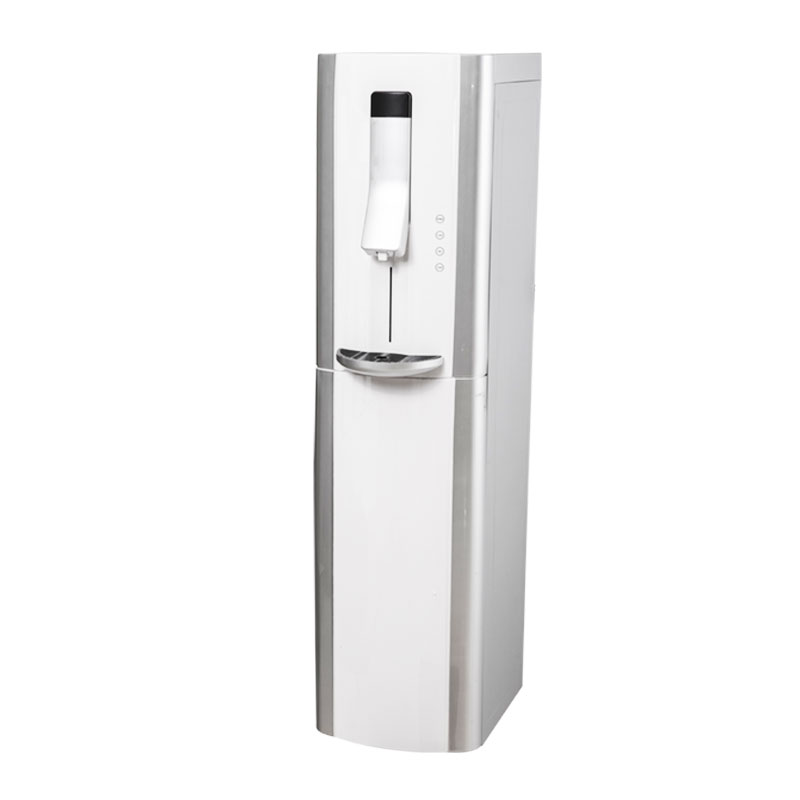 Function:
· Screen touch panel and wireless control 
· LED Signal lights and digital temperature signal
· One faucet with Hot and Cold water
· Safety faucet lock included
· Brand new ABS plastic and the stainless steels
· Fast cooling with effective compressor by R134a
· Pure copper pipe of evaporator for heat exchange
· Anti-dry burning protection for safe operation
· Ergonomic design height